Date: Thursday, March 21, 2019


Time: 11:30am EDT, 10:30am CDT, 9:30am MDT, and 8:30am PDT
---

Abstract: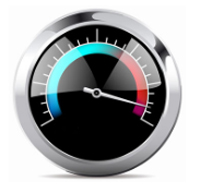 An ever-increasing number of companies are investing in supply chain optimization software solutions, powered by mathematical programming solvers. What is the goal of implementing such solutions? It is not only to be able to generate optimal plans, but also to make optimized strategic, tactical, and operational decisions that drive increased efficiency, customer satisfaction and decreased costs. The latter capability is called decision-centric optimization, and many companies are realizing that this (rather than planning-centric optimization) is the most important outcome of implementing an algorithm-based supply chain optimization solution.


In this webinar, you will learn about:


• What decision-centric optimization is and how you can assess your company's decision-process maturity

• What you need, in terms of your data, algorithmic, and organizational capabilities, to enable your company to achieve decision-centric optimization

• The technical architecture of ICRON's Supply Chain Optimization and Optimized Decision-Making platform and how it is integrated with Gurobi

• How Gurobi technologies, including multi-objective optimization, infeasibility analysis and warm-start facilitate optimized decision making

• How one supply chain company (consumer electronics manufacturing giant Vestel) achieved decision-centric optimization

Featuring Dan Gilmore, Editor and Dr. Z. Caner Taşkın – ICRON's Chief Technology Officer and a Professor in the Department of Industrial Engineering at Boğaziçi University.



Don't miss this outstanding broadcast!